There are few relationships more sacred than the one between a mother and her child. As Mother's Day approaches, many people are getting ready to celebrate with their mothers. There are brunches, flower bouquets, boxes of candy and greeting cards all designed with Mom in mind. But for people whose mothers have passed away, Mother's Day is a time of reflection. This week, Project Purple honors those moms who are fighting pancreatic cancer and those moms who have passed away from the disease.
Sandra Timpano and Mother Martha Jansen
Sandra Timpano was part of the Project Purple Big Sur Marathon team in 2016. She ran for her mother, Martha Jansen, who battled pancreatic cancer for 8.5 years before passing away in 2015. Martha and her husband John, married for 49 years, raised their six children, including Sandra, together in their loving home.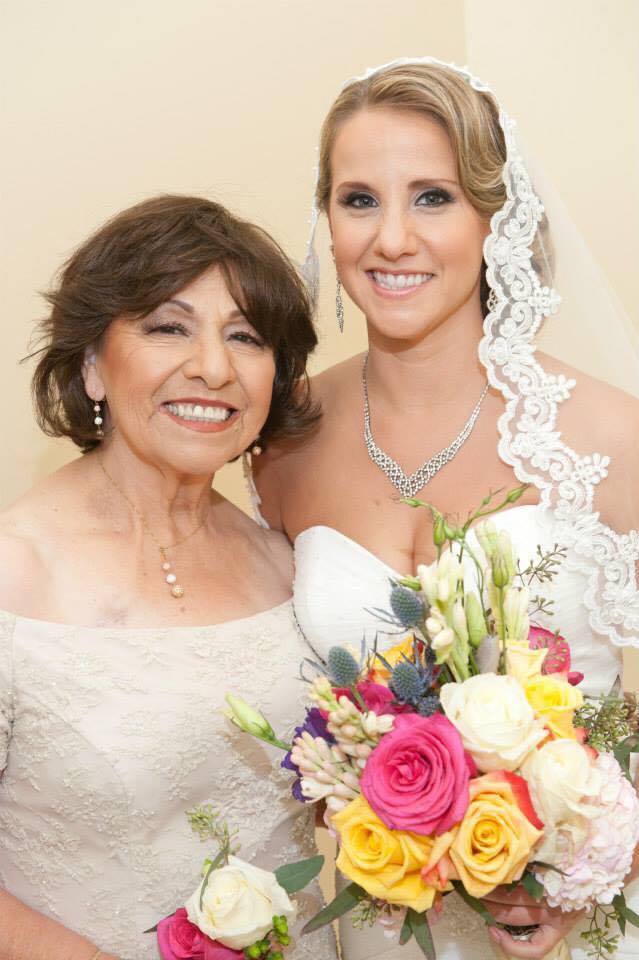 "If I could say anything to my mom, I would tell her that I love her so much, that she's my inspiration on how to live life, and that I am grateful for everything she has done for me and all my brothers and sisters. Giving her the biggest, longest hug would say a lot, too. I grew up being very affectionate because of my mom. She hugged everyone and I'd give anything for one of her hugs right now," Sandra says.
Sandra gave birth to her first child, Antonio, earlier this year. Becoming a mother has made her even more appreciative of what her mom did for the family. She explains, "Now that I am a mom, I am only beginning to see the sacrifices moms make for their child. I have that much more gratitude for everything my mom has done for me. Now that I have Antonio I can understand the deep love a mom feels for her child that cannot be described, but expressed through actions and giving them as much love as possible. Lastly, I now think of my mom as a superwoman for having six children!"
Marisa Valentinetti and Mother Michele Adamo
Marisa Valentinetti's mom, Michele Adamo, passed away from pancreatic cancer in 2006. Marisa, who has run several races for Project Purple, has spent over a decade without her mother. She says, "It's hard to pick just one thing I miss most, but I would have to say her laugh. It was infectious. A close second would be her hugs. I miss those a lot."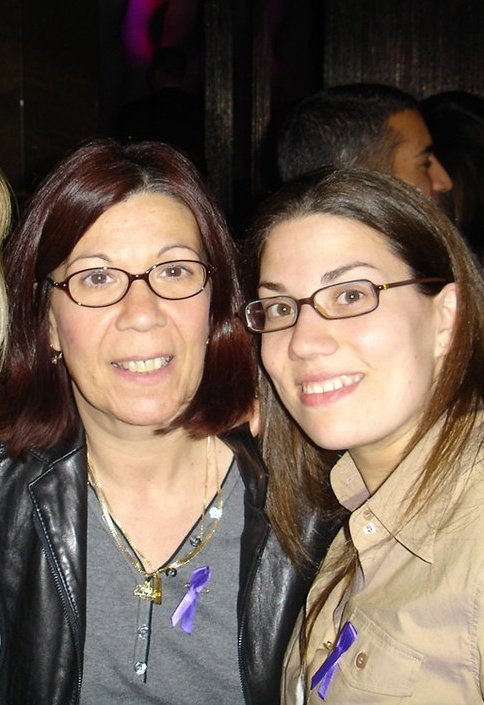 Michele Adamo was only 48-years-old when she passed away. She and daughter Marisa were extremely close. Now an oncology nurse, Marisa was a student at the time of her mother's diagnosis. She did all she could to help her mom fight pancreatic cancer, including trying to find a clinical trial. Unfortunately, Michele did not meet the inclusion criteria for any of the trials.
"If I could talk to her again, I would want to say 'thank you'," Marisa explains. "I don't think I said it enough when she was here. I realize now that I am the woman I am because of her. She always pushed me to do better and she made me realize that I can't always please everyone, and that I am important and I need to make time for myself."
Marisa adds, "I ran into an old friend of my mother's recently, and it was amazing to hear her speak about my mom and the impact she had on her life too. And of course this friend mentioned all the good times and how much they laughed together. Even now my mother is still teaching me things."
Shawn Veronese and Mother Virginia Heskett
Project Purple runner Shawn Veronese lost her mother, Virginia Heskett, to pancreatic cancer May 1st, 2015. Virginia had a quick wit and was, as Shawn says 'a stealth comedian'. For Shawn, Mother's Day is not a cause for sadness. She says, "I am still connected to my mother. Mother's Day is a day of celebration and gratitude." Because her mother was born and passed away in May, the month holds a special significance for her. Still, Shawn remembers previous Mother's Days where she would plan some one-on-one time with her mom. She adds, "I can't spend the day with her, but I try to think of how I had all of those years with her and I reflect on the things my mom taught me."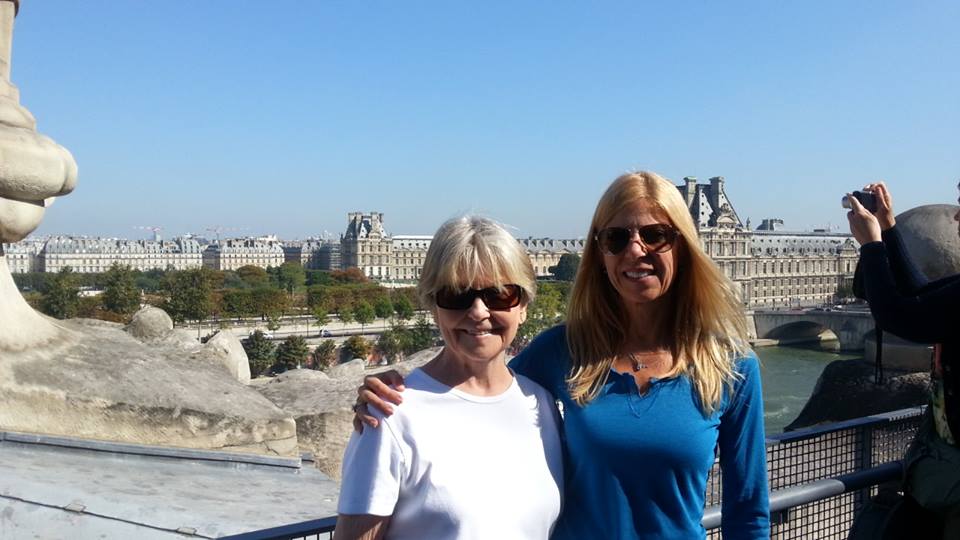 Shawn took a job with Shift Digital in 2012, around the same time she started being her mother's caregiver. She traveled frequently for work and anytime she was near a phone, she made a call to check on mom. She recently returned to working for Shift and was surprised to find herself instinctively picking up the phone to call her mother. Shawn says, "She must have been speaking to me in some way."
The Importance of Giving
Shawn's family never misses an opportunity to send greeting cards to one another. She recently found a Tupperware container at Virginia's house full of every card she had ever sent to her mom. Shawn tears up as she says, "She saved all of her kids' cards. I miss being able to send her a card." Sometimes it is the simple act of giving to a loved one that we miss most after they are gone.
Shawn still feels her mother's presence in her life. She says, "When our parents pass away, it is amazing what you keep learning in their absence. She tells me, 'You did your job. You took care of me. Now you need to go do your own thing.'
Honor a Mother Fighting Pancreatic Cancer Today!
Would you like to honor a patient fighting pancreatic cancer? You can make a recurring or one time donation to Project Purple. Click HERE for more information.
To read more Mother's Day tributes, click HERE