November is pancreatic cancer awareness month. Some people probably wonder, "Why do we need a pancreatic cancer awareness month?" Truthfully, I wish I had a dollar for every time someone told me, 'I didn't know anything about pancreatic cancer until my loved one was diagnosed with it', because I could fund a whole lot of research for a cure! Despite a big push by Project Purple and other organizations, the majority of Americans still know very little about pancreatic cancer. While it is ALWAYS important to tell people about your experience with pancreatic cancer, we at Project Purple hope you will join us this month to share your story- your 'why'- and tell people why we need more funding for pancreatic cancer research.
Most Deadly Cancer
Pancreatic cancer remains the most deadly form of cancer, with a 5-year survival rate of only 8%. Now the third leading cause of cancer deaths, pancreatic cancer diagnoses are on the rise. By 2020, pancreatic cancer will likely be the second most common cause of cancer death. Yet, there is still no form of early detection, nor is there a cure.
Pancreatic Cancer Awareness: Symptoms
Pancreatic cancer typically does not cause symptoms in its early stages, so it is often not discovered until after it has spread. However, here are a few things to look for:
1) Abdominal and/or back pain
2) Jaundice- yellowing of the skin and eyes
3) Unintended weight loss
4) Changes in stool
5) New onset diabetes
6) Stomach upset/nausea
While many other conditions can cause these symtpoms, it is always best to bring up concerns with your physician.
Pancreatic Cancer Awareness: Risk Factors
1) Age: The risk of developing pancreatic cancer increases as you get older
2) Smoking
3) Obesity
4) Chronic or hereditary pancreatitis
5) Genetics/Family history, particularly having two or more first-degree relatives with the disease
6) Race: pancreatic cancer is slightly more common in African-Americans and among the Ashkenazi Jewish population
Detecting Pancreatic Cancer: The Earlier the Better
Finding pancreatic cancer early increases the chances of survival. Surgical removal of the cancer while it is still contained within the pancreas offers the best chances of long-term survival.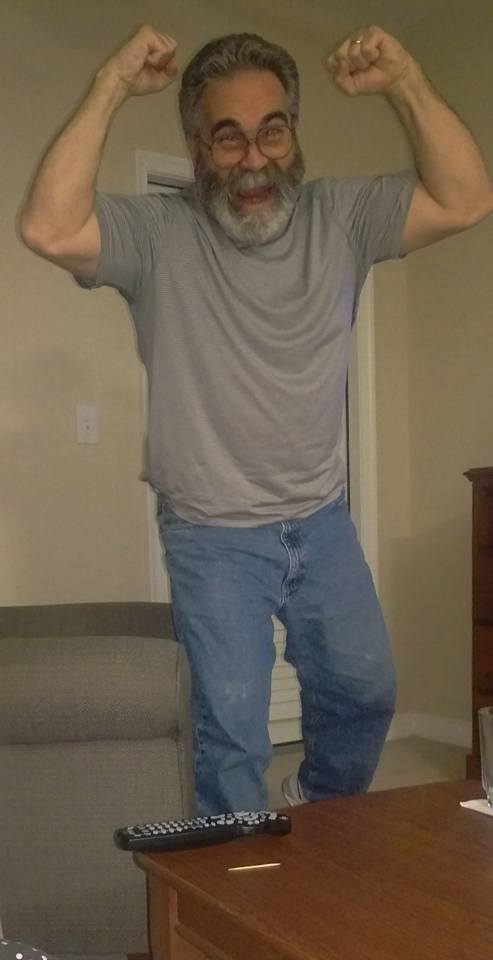 However, because the disease is often not discovered until it has spread, many of those with pancreatic cancer never have the opportunity to have potentially-curative surgery. Scientists are working hard to find an inexpensive, non-invasive form of early detection.
What's Your Why
Project Purple has been running our 'What's Your Why' campaign this year and there is still time to help raise pancreatic cancer awareness by sharing YOUR why! Tell the world why pancreatic cancer awareness is important to you.
Download and print a 'What's Your Why' card HERE and share it on social media. Tag us in your post with #ProjectPurple
You can also download a social media badge HERE and use it throughout the month of November.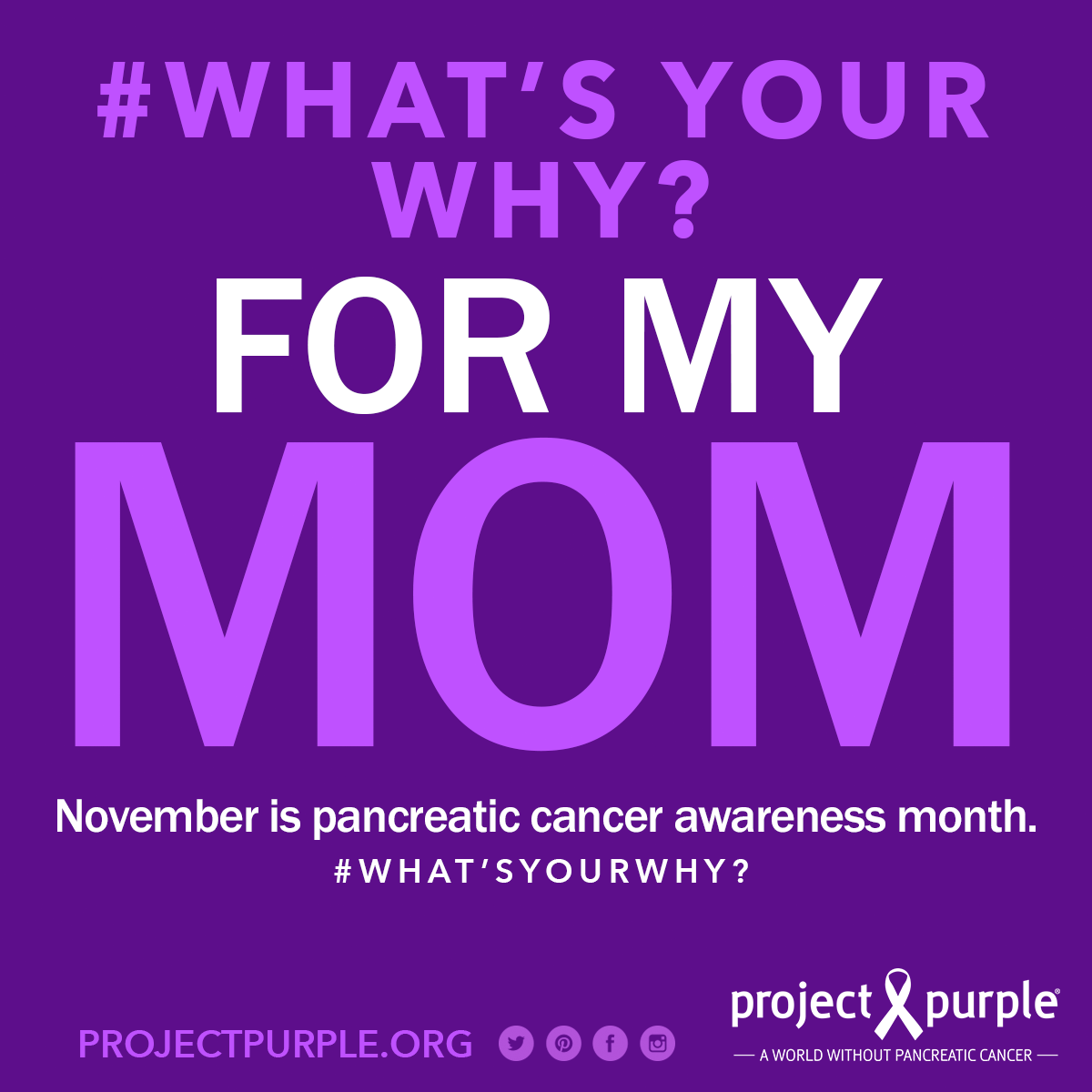 World Pancreatic Cancer Day November 16, 2017
Mark your calendars for World Pancreatic Cancer Day on November 16th, 2017. Join Project Purple and our World Pancreatic Cancer Coalition partners as we bring attention and awareness to pancreatic cancer across the globe. Wear purple, post on social media, share your 'why', shout from the rooftops, and do whatever you can to bring attention to this deadly disease.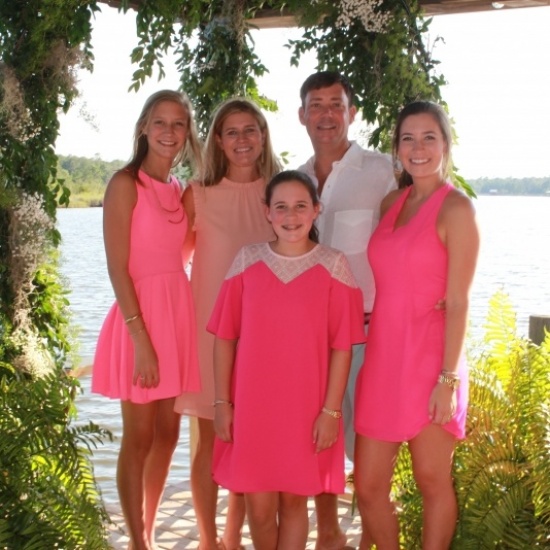 Look for more information on pancreatic cancer in this month's blog and stories of survivors who inspire us and give us hope.