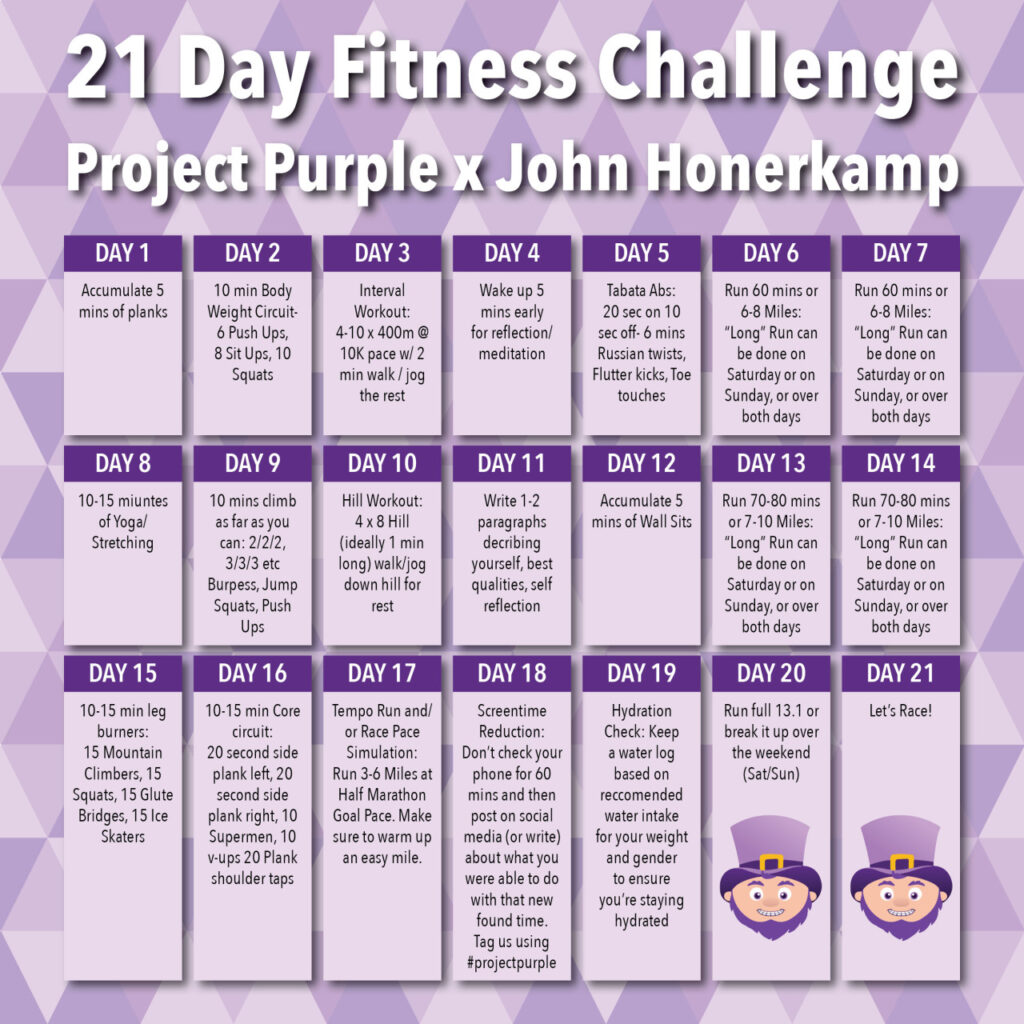 Are you feeling stuck in your typical day-to-day routine? Maybe you're wanting to make a positive difference in your life and community but just can't figure out how to get started?
Project Purple has the perfect objective & opportunity for you. We have partnered with John Honerkamp, professional running coach, and collaborated on a 21-day fitness challenge to get prepared for Purple Paddy's Half Marathon. John has coached individuals of all ages and abilities for many years, and this is an incredible way to become involved with the Project Purple community, even if you're on a tight schedule.
Our Purple Paddy's Half Marathon is on the weekend of March 20th and 21st . We encourage you to get your family and friends involved in this event and 21-day challenge as a great way to take initiative of your health and community involvement.
All you need is a few spare minutes a day to move your body. A few minutes a day will lead to long term fitness achievements. "Build on these little steps, that eventually become big pillars on your physical mental health" 13.1 miles seems like an intimidating task to accomplish, especially with only 21 days to prepare. Rest assured, this virtual event can be run competitively all in one go, or broken up between the two days. Naturally you are not required to do it all in one shot- the whole process, thought, and idea is 21-days to get activated, to get energized, to do something positive, to get stronger, and to help raise awareness for pancreatic cancer.

Please sign up for Purple Paddy's Half Marathon